With the Walkway Heating System, You Will Never Have To Shovel Again!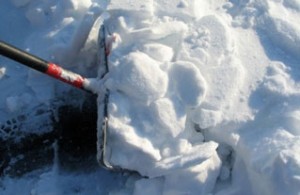 Imagine having a walkway that you never had to shovel again. Or you never have to apply chemicals to melt the snow. After being away on a winter vacation, you might come home after a tough winter storm. Only to have to shovel your way into your residence or building! In most cases, you would have to dig out your snow blower or shovel. Then spend countless hours clearing a path way... What a way to ruin those memories!
With the walkway heating system you will never have to shovel again. The benefits of having a pavement walkway heater include;
No more slip and fall accidents because of ice accumulation.
Lower insurance premiums.
No more purchasing, then applying, chemicals.
No more harm to pets.
No more damage to flooring.
No more getting up early in the morning or late in the evening, just so you can shovel to get to work
Navigating a slippery, ice-covered walkway or stairway is dangerous for family, friends, and visitors.
You've already devoted so much time and money creating an entryway to your property. Shouldn't the same be said for a walkway heating system that will provide a safe passage in the winter months?